Aldi's Awesome Pot Is Just $29.99!
Hey folks! Get ready to mark your calendars for October 25th, because Aldi is dropping a game-changer: the Crofton Awesome Pot. Priced at just $29.99 (prices may vary), this pot is shaping up to be the perfect dupe for those high-end pots we all drool over but can't always afford.
You can snag it in either green or black, and the best part? It's compatible with all cooktops, including induction.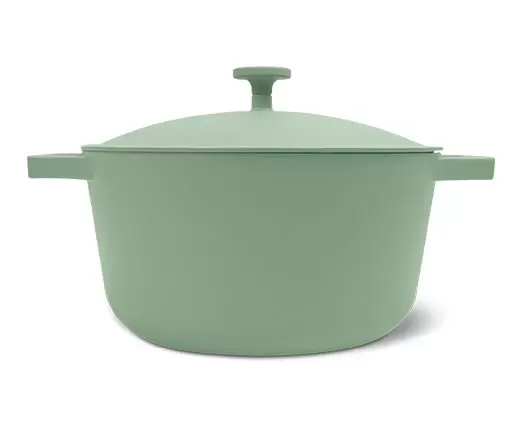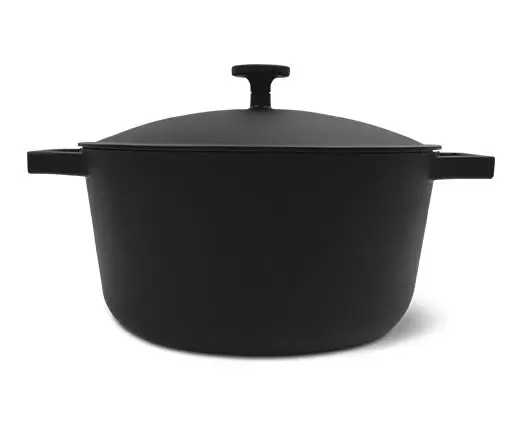 The Awesome Pot body can withstand oven temps up to 450°F, while the lid is safe up to 300°F. Plus, it comes with a FusionTi nonstick coating for easy clean up and it has a generous 6.5-quart capacity.
I won't be testing this one out myself since I have a Crofton Enameled Stock Pot and a Crofton Enameled Cast Iron French Oven.
I am also avoiding most non-stick pots and pans because they don't seem to last more than a couple years for me. We have mostly made the switch to stainless steel, cast iron, enameled, and carbon steel pans in our house. I do keep one good quality non-stick pan around for things like omelets.
So if you give this a try please leave a review down below! You can also checkout reviews for the Crofton Awesome Pan which should be similarly made.
Stay tuned for more details, because this is one kitchen essential you won't want to miss!
Crofton Awesome Pot Details
Price: $29.99 (2023, prices may vary)
Available: 10/25/2023
Colors: Green or Black
Compatible with all cooktops (including induction)
Awesome Pot body: oven safe up to 450 °F
Awesome Pot lid: oven safe up to 300 °F
FusionTi nonstick coating
Capacity: up to 6.5 quarts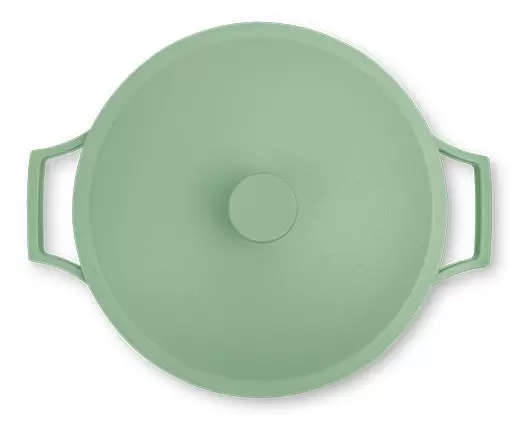 Is It A Good Deal?
Aldi's Awesome Pot looks to be an attempted dupe of the Our Place Perfect Pot and from the pictures online they seem to have gotten the style right.
There are some key differences between the pots and some unknowns.
Retail Price: Perfect Pot- $165 (less with sales) Vs Awesome Pot- $29.99
Awesome Pot is 6.5 quarts VS Perfect Pot 5.5 quarts
Perfect Pot includes a matching wood spoon VS Unknown if Aldi's version includes a spoon
Aldi's Pot does not list the type of metel VS the Perfect Pot is Aluminum
Perfect Pot has a variety of matching accessories available VS none known for the Awesome Pot
Awesome Pot available in Green or Black VS the Perfect Pot comes in many colors
Perfect Pot has a 100 day trial and free returns (at least on fromourplace.com) VS unknown warranty from Aldi
Overall Aldi's pot seems like it could be a great deal based on the price alone. I don't know how it will compare to the Perfect Pot's performance and durability but it may be worth a try.
You are probably giving up some of the versatility of the added accessories by going with the Awesome Pot but you may be able to find some that fit but don't match exactly.
Sale
Our Place Perfect Pot – 5.5 Qt. Nonstick Ceramic Sauce Pan with Lid | Versatile Cookware for…
ALL-IN-ONE COOKWARE: One (truly) Perfect Pot that replaces multiple pots in your kitchen. Boil, bake, steam, braise, and more.
VERSATILE AND EVEN COOKING: Versatile 5.5 qt. aluminum bodied sauce pan replaces your stock pot, dutch oven, roasting rack, steamer, colander, braiser, and spoon rest.
HEALTH-CONSCIOUS, TOXIN-FREE COOKING: The Perfect Pot is crafted without potentially harmful chemicals like PTFEs, PFOAs, other PFAS, as well as other potentially toxic like lead and cadmium, ensuring…
Aldi Awesome Pot Reviews
0.0 out of 5 stars (based on 0 reviews)
There are no reviews yet. Be the first one to write one.
Last update on 2023-12-01 / Affiliate links / Images from Amazon Product Advertising API