Aldi Tripod Lamp
This stylish tripod lamp is priced at $59.99 and will be available on January 11th, 2023 in the Aldi Finds Aisle. The Huntington Home Tripod Lamp is a limited time Aldi Find so act fast if it is something you want to pick up.
The legs of the lamp are finished in a sleek dark brown color and it comes with a fabric shade included. Standing at a height of 60 inches, this lamp is sure to make a statement in any room. Plus, it comes with a light bulb in the box, making it easy for you to set up and start using right away.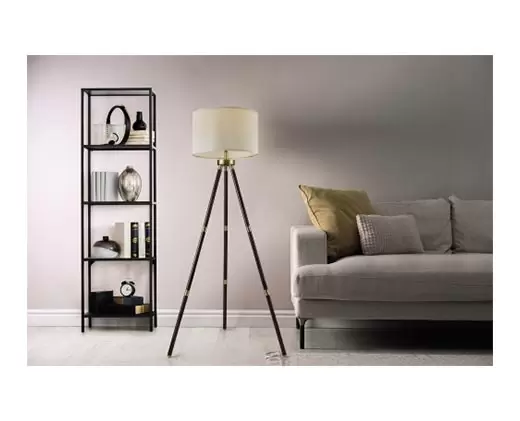 Huntington Home Tripod Lamp Details
Price: $59.99 (2023, prices may vary)
Available: 1/11/2023
Legs are a dark brown finish
Fabric shade included
Height: 60 inches
Light bulb included
Aldi Product Code: 708249
Is It A Good Deal?
I have to base my thoughts on the limited information Aldi gives us on their website and the few pictures they have online but this looks like an OK deal.
The lamp looks stylish and has some nice accents that appear to be metal. There are a lot of similar options available online in this price range or even less but they don't seem to have some of the details like the metal accents.
Of course most of this is going to come down to build quality and style preferences so check out some of the best selling options below and read a few reviews before making a decision.
Aldi Tripod Lamp Reviews
0 out of 5 stars (based on 0 reviews)
There are no reviews yet. Be the first one to write one.
Last update on 2023-09-29 / Affiliate links / Images from Amazon Product Advertising API