Aldi Cinnamon Churro Snacks
If you are walking through the aisles at Aldi and looking for a new snack to try out you should take a look at Clancy's Cinnamon Churros. They will be available as an Aldi Find the week of October 5th, 2022.
These are not your standard soft and chewy churros but crispy little churro "chips" coated with cinnamon and sugar. These crispy, sweet twists are probably pretty similar to Taco Bell's Cinnamon Twists, but I haven't had the Taco Bell version.
These are a great little changeup snack, probably not something I want to eat every week but nice for something different.
Details
Price: $1.29 per bag (in 2022, prices may vary)
Available: 10/5/2022
Size: 3 oz bag
Aldi Product Code: 40548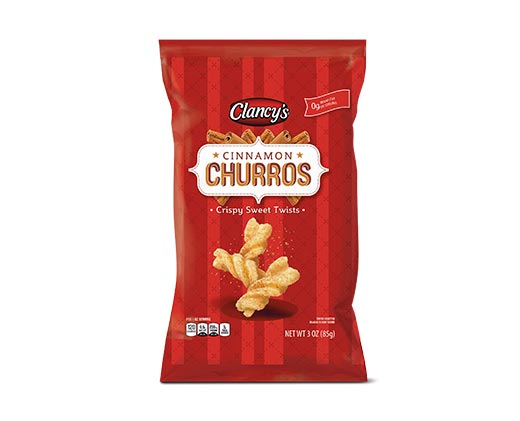 Clancy's Cinnamon Churro Reviews
5 out of 5 stars (based on 14 reviews)