If you've ever been to Aldi, chances are you've heard about their Aldi Finds program. But if you're not familiar, let me fill you in on this awesome deal that has me coming back to Aldi every week.
Aldi Finds are unique, limited-time products that Aldi introduces every week. These products can range from food and drinks to home goods, clothing, and even seasonal items. I've found some of my favorite products through Aldi Finds, and the program has become a staple in my shopping routine.
One of the best things about Aldi Finds is that they're always changing. You never know what you're going to find on any given week, so it's like a little treasure hunt every time you visit the store. 
And because the products are limited in quantity, you never know when they're going to sell out. This adds a bit of excitement to the shopping experience. Will this sell out quick or can I scoop it up on clearance in a couple weeks??
But perhaps the best part of Aldi Finds is the price. Aldi is known for its affordable prices, and Aldi Finds are no exception. I've scored some amazing deals on products that I would have paid twice as much for at other stores. 
It's a win-win situation: you get a great product at a great price, and Aldi gets to introduce you to a new product and see if there is enough demand to bring it back again.
So, if you haven't checked out Aldi Finds yet, I highly recommend it. Keep an eye out for them on your next visit to Aldi, and you may just discover your new favorite product. Happy hunting!
Frequently Asked Questions about Aldi Finds
What are Aldi Finds?
Aldi Finds are special, limited-time products that Aldi features in their stores. They can include anything from food and beverages to household items and clothing.
How often does Aldi have new Finds?
Aldi introduces new Finds every week, typically on Wednesdays (some stores start on Sunday).
When do Aldi Finds come out?
Aldi Finds are released every Wednesday (or Sunday), and they are available for a limited time, usually until they sell out.
Can I buy Aldi Finds online?
Yes, through Instacart pick-up or delivery if you have an Aldi store near you. Aldi Finds are only available in Aldi stores and are not available online for shipping. You may be able to find some on Amazon or Ebay later but this is hit or miss. 
What type of products are featured as Aldi Finds?
Aldi Finds can be anything from food and drinks to home goods and seasonal items. They can also include unique or hard-to-find products that Aldi has sourced from around the world.
Are Aldi Finds limited quantity?
Yes, Aldi Finds are only available for a limited time and in limited quantities. Once they sell out, they are gone.
How do I know if my local Aldi has a specific Find in stock?
You can check with your local Aldi store to see if they have a specific Find in stock, or you can check the Instacart app or website to see what Finds are currently available.
Can I return Aldi Finds?
Yes, Aldi has a good return policy, including for Aldi Finds. Be sure to keep your receipt and return it soon after purchase you shouldn't have an issue. If it is a food item it might qualify for the Twice as Nice Guarantee!  
Are Aldi Finds available at all Aldi locations?
Aldi Finds may not be available at all Aldi locations, as availability can vary by store.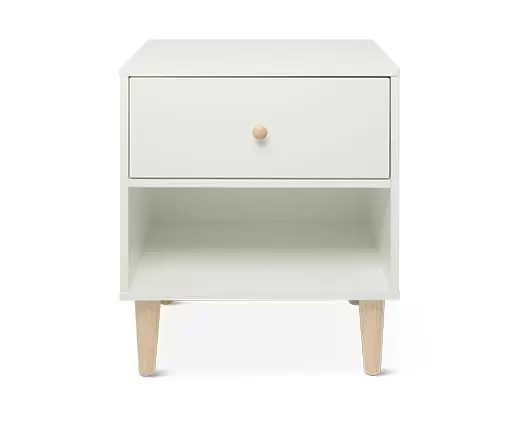 Aldi Side Table or Nightstand Hey folks, if you're looking to add a touch of style to your home without emptying your wallet, ALDI's got
Read More »