Aldi Professional Dual Blender
This weeks Aldi Finds includes the Ambiano Professional Dual Blender. It includes a large 64 ounce pitcher plus a personal size (20 oz) blender cup. The blender will be selling for $69.99 the week of November 2nd, 2022.
This countertop blender from Aldi looks like it is meant to compete with some of the high-end, high-power blenders on the market. It has a high power motor at 1200 W and a stainless steel 6 blade blending system.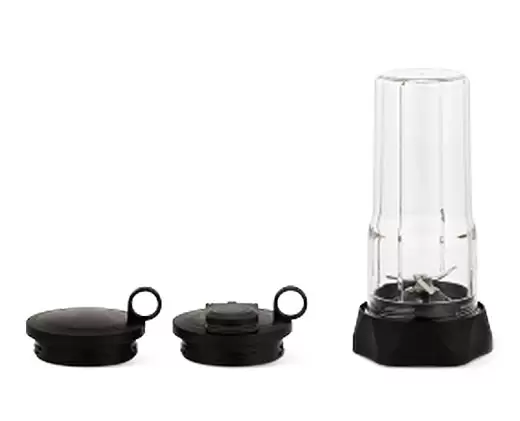 Ambiano Professional Dual Blender Details
Price: $69.99 (2022, prices may vary)
Available: 11/2/2022
Includes personal blender 20-oz. travel cup with drinking lid
Large, durable 64-oz. pitcher has measurements and easy pour spout
Powerful motor and stainless steel 6 blade system
Three speed settings plus a pulse function
1200 W motor
Aldi Product Code: 707791
Is It A Good Deal?
Without testing this blender in person it is impossible to compare the performance of the Ambiano Blender to other brands. Aldi calls this a professional blender so hopefully it is a high performance blender.
We will have to wait until this releases to get a true sense of the overall quality blending performance. For now we can compare it based on the features and specs to some of the options that are available online.
This looks similar to the this NutriBullet model and you should save a decent amount of money by going with the Ambiano version. The NutriBullet has a lot of good reviews and comes from a solid brand.
I actually have a personal blender from nutribullet and it has worked for me for a long time. This is probably a pretty good mid tier option. I don't think it would be fair to compare the Ambiano to the high end brands like Vitamix.
The best comparison would smaller brands like this WantJoin Professional Blender. It has a lot of good reviews and a larger (2200 W) motor but does cost a little more. Another option with a more well known brand is this Ninja Countertop Blender.
Ambiano Professional Dual Blender Reviews
1 out of 5 stars (based on 2 reviews)
Blender sucks
Used it once and it worked fine. Tried a second time and it wouldn't turn on
Great at first but stopped working and warranty is useless
I bought this blender at Aldi a couple months ago. I was using it a couple times a week for my wife's breakfast smoothie. About a month ago it started working sporadically. I'd press the buttons, and it would automatically shut itself off. I tried to contact the warranty company, and they refused to do anything about it, stating that as there are no replacement units and no repair options, I'm basically S.O.L. Waste of money, waste of time.