Aldi Deck Box
If you need a little extra outdoor storage on your deck or patio check out the Belavi Deck Box at Aldi. This 105-Gallon Deck Box will be selling for $99.99 the week of October 5th, 2022.
This Aldi Find would be perfect for storing your seat cushions for the end of the season or your kids outdoor toys and games.
If you picked up some of Aldi's patio furniture earlier this year and you are looking for another good deal to add some storage this is something I would check out. I'll compare price to some of the Amazon competitors below if you want to make sure you get the best deal.
This patio box is built with all weather resin finish and a steel reinforced lid for durability. You also have the option to lock the lid if needed. It also has a 1-year warranty included which is a nice little bonus.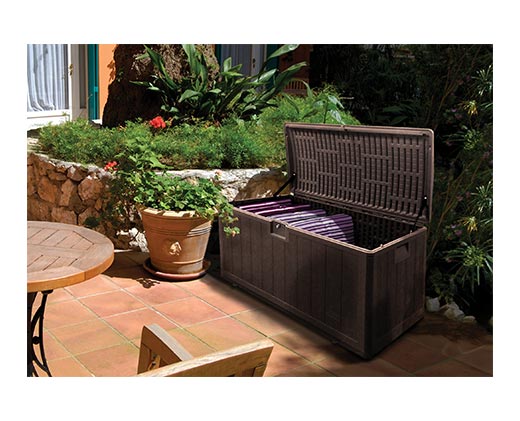 Belavi 105-Gallon Deck Bow Details
Price: $99.99 (in 2022, prices may vary)
Available: 10/5/2022
Resin finish for all-weather durability on deck or patio
Double wall construction 
Steel reinforced lid
Lid is lockable
50 inches (L) x 24 inches (H) x 25 inches (D)
One-year warranty included
Aldi Product Code: 706775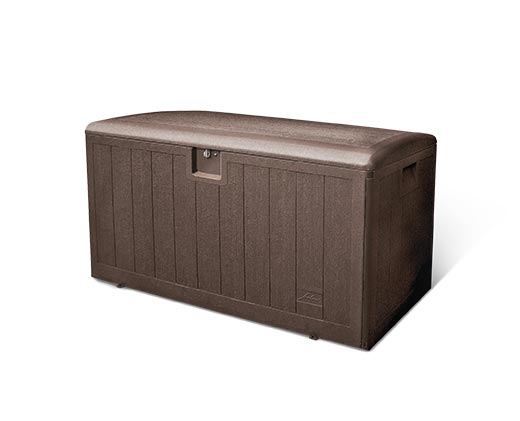 Is It A Good Deal?
This looks like a pretty decent deal compared to similar options I was able to find online. The size of 105 gallons is a pretty common size for the boxes and most options that I found were $20-$30 more expensive than this deck box from Aldi.
Looking at the options on Amazon there are a lot of different sizes and styles available. I'll put a couple options below that look like the best deals right now so you can compare the current prices.
Belavi Deck Box Reviews
1 out of 5 stars (based on 1 review)
Don't recommend this,
Seemed like a good value, but very flimsy, soft wall panels, and the grooves that are used to hold the panels together don't all fit well. Results in using a block and rubber mallet to assemble, then you discover how flimsy the panels are, as the edges crumble when tapped by the rubber mallet. Do yourself a favor and spend the extra money to get a quality deck box NOT made out of soft resin. Also, the lid needs hydraulic supports to keep it from slamming shut.