Aldi German Pickles
One of popular items during Aldi's German Week is an unassuming jar of Deutsche Küche German Pickles. These little pickles are imported from Germany and many people think they are some of the best pickles at Aldi.
These are perfect for charcuterie boards with some meat and cheese. They would also be great alongside some brats with German Mustard.
German Pickles are generally spiced a little different from standard dill pickles. They have some of the same flavours but generally have a bit of onion, mustard seed, and other spices.
If you like these Deutsche Küche German Style Pickles you better stock up while they are available since they are an Aldi Find. They will generally be available during German Week and may be around for a little while after if they didn't sell all of them initially.
I've seen them in both the Aldi Finds aisle and by the regular pickles as well. So you might need to check both areas if you gotta have them.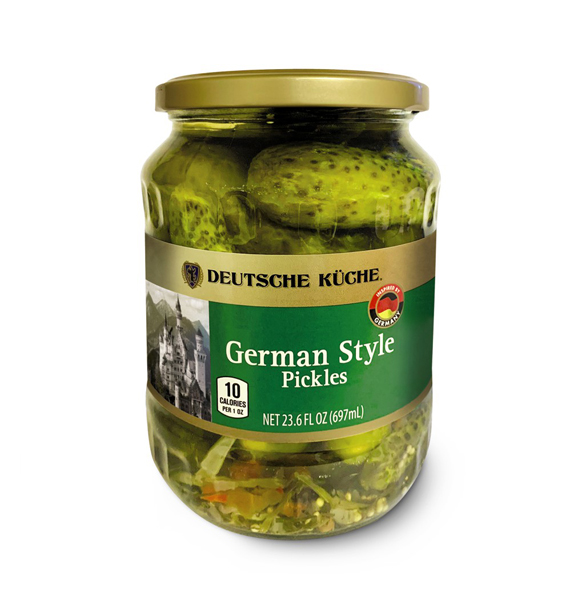 Deutsche Küche German Pickles
Price: $3.49 (2022, prices may vary)
Available: 9/21/2022 (German Week)
Imported From Germany
Weight: Net 23.6 FL OZ (697 mL)
Available at Aldi
Aldi German Pickle Reviews
0 out of 5 stars (based on 0 reviews)
There are no reviews yet. Be the first one to write one.