Aldi Selling A Wireless Vertical Mouse From Medion
While Aldi might not be the first place you would go to pick up some computer equipment you may want to check out the Medion Wireless Vertical Mouse.
This ergonomic mouse will be available September 14th, 2022 for $19.99 as an Aldi Find. It is available in black or white and the battery is included.
This mouse does have some advanced features that you don't always see on a budget mouse. Besides the ergonomic vertical design it also has selectable DPI, five buttons plus the scroll wheel, and a wireless range of 33 feet.
There are a few details that Aldi didn't mention on their website. We know it is wireless but don't know if it is bluetooth wireless or uses a usb dongle. The battery is included but we don't know the size/type of battery or if it is rechargeable.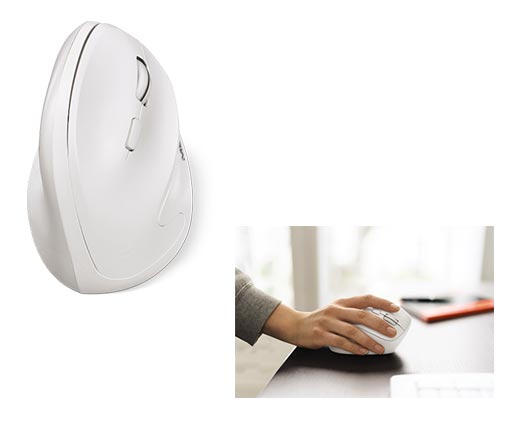 Medion Vertical Mouse Details
Price: $19.99 (2022, prices may vary)
Available: 9/14/2022
Colors: Black or White
Wireless range: up to thirty three feet
Ergonomic mouse
Designed for comfort of wrist and thumb
Advanced optical sensor technology
Selectable DPI: 800/1200/1600
Five buttons plus scroll wheel
Low power mode and on/off switch
Battery included
Aldi Product Code: 707012
Is It A Good Deal?
Without knowing some of the specific (and important) details like the type of wireless and battery this mouse uses we can't get a great comparison to see if this is a good deal.
At this price point I would expect that this mouse is using a wireless dongle instead of bluetooth and standard AA or AAA batteries instead of a built in rechargeable battery.
If those two assumptions are correct the Medion Ergonomic Mouse is just an OK price. If it has either bluetooth capability or a built in rechargeable battery it would be a decent deal.
You can generally find a mouse with similar specs in that same $20 price range if you look around a bit for sales or deals. If it has bluetooth or a built in battery you will probably pay $5-10 more (on the low end).
Of course if you want a name brand or high performance mouse you will probably pay a good bit more than $20.
If you want to look at other options with similar features I would check out the Anker Vertical Mouse. The main difference that I see is the battery is not included. It has 40,000+ reviews and is from a brand that is known for having decent quality at a budget price. I have had good luck with Anker products, although I haven't tried any of their mice or keyboards.
There are plenty of other options out there and the prices change frequently with sales. I would expect you can find one with good reviews at a similar price point.
Medion Vertical Ergonomic Mouse Reviews
0 out of 5 stars (based on 0 reviews)
There are no reviews yet. Be the first one to write one.