A Wireless Car Charger at ALDI
If you are looking for a little upgrade in your car you should check out the Atomi Qi Wireless Car Charger in the Aldi Find's Aisle. It will be selling for $22.99 the week of October 5th, 2022.
This wireless car charger attaches to the vents in your car and has a quick automatic clamping to hold your phone in. It rotates 360 degrees to you can have the perfect viewing angle.
The Atomi Car Charger supports 10W wireless fast charging to get your phone topped up quickly.
It comes with a USB cable and car adapter so you are ready to go. All you need is a compatible phone.
Atomi Qi Wireless Car Charger Details
Price: $22.99 (in 2022, prices may vary)
Available: 10/5/2022
Supports 10W fast charging
Quick, automatic clamping
Rotates 360° for perfect viewing angle
Hands-free mode
Includes USB cable and Car adapter
Aldi Product Code: 818894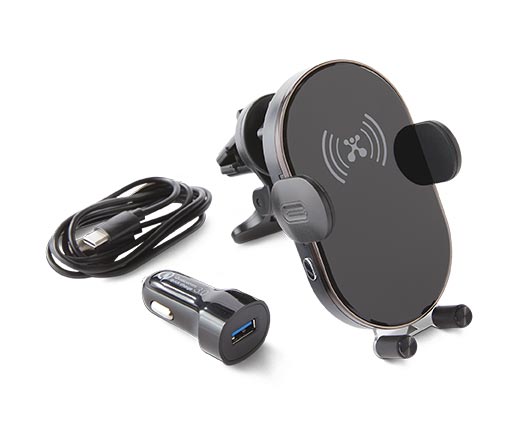 Is It A Good Deal?
Unlike a lot of Aldi Finds this wireless charger is not one of Aldi's store brands. That seems like good news for this type of items since the Wireless Charging Alarm Clock got some pretty bad reviews from users.
We don't know the actual specific model but it looks like it is probably the same model as this one on Amazon. This one doesn't have a lot of reviews online so your mileage may vary.
There are some options that have similar features on Amazon with better reviews. You could take a look at this CHGeek charger or the ZOOAux wireless charger.
Overall it looks like Aldi's price is pretty good if you want to give this brand a try. If I was buying one I would probably check out some of the more popular options on Amazon.
Atomi Qi Wireless Car Charger Reviews
0 out of 5 stars (based on 0 reviews)
There are no reviews yet. Be the first one to write one.