Aldi Kettlebell Set
If you are looking to get in better shape or just have an at home option Aldi has you covered with the Crane 30-lb Kettle Bell Set. It will be available the week of October 5th, 2022 for $29.99.
This Aldi Find will kick your fitness routine up a gear with three kettlebells. It includes a 5 pound, a 10 pound, and a 15 pound kettlebell.
These kettlebells are designed with a plastic exterior for comfort and durability. They also have a flat bottom which means they won't tip over a roll around as easily as some other brands.
Kettlebells are a versatile free weight option that can be used in many different ways to target different muscle groups. This set includes an exercise chart to help you get started.
Getting Started With Kettlebells
Here is a Youtube video from The Body Coach TV to help you get started with kettlebell workouts.
Crane 30-lb Kettlebell Set Details
Price: $29.99 (in 2022, prices may vary)
Available: 10/5/2022
Includes three kettlebells: 5-lb., 10-lb. and 15-lb.
Exercise chart included
Builds strength and helps with weight loss
Comfortable and durable plastic exterior
Designed with flat base so weights will stay upright
Ideal for a variety of home workouts and targeting many different muscle groups
Aldi Product Code: 819019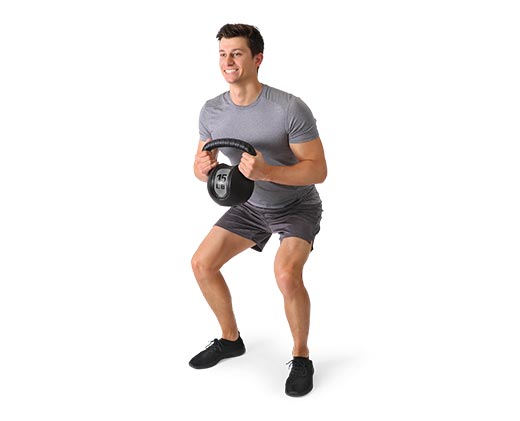 Is It A Good Deal?
This is a pretty good price for a weight set. I generally see weights selling for $1/pound on the low end so the Crane Kettlebells look like a pretty good price.
It is tough to compare price of weights in store to online prices because it costs so much to ship heavy packages. If you look at some option online they are probably going to be more expensive than Aldi's kettlebell.
You best option to compare is looks at a local sporting good store or target/walmart type store for something similar. But $30 for 30 pounds is a pretty good price.
Crane Kettlebell Reviews
0 out of 5 stars (based on 0 reviews)
There are no reviews yet. Be the first one to write one.