Five Different Belavi Planters in the Aldi Finds Aisle
If you need some pots for your plants now is the time to check the Aldi Finds Aisle. The week of June 1st, 2022 Aldi will have five different options for pots and planters. Most of those five planters will include different colors and styles as well. The five main planter types will be: 12 inch self-watering planter, 18 inch resin wicker planter, whisky barrel planter, 16 inch planter, and a stacking planter. All of these planters are Belavi brand planters from Aldi and the prices range from $4.99 to $19.99.
Belavi 12 Inch Self Watering Planter
Price: $4.99 (2022, prices may vary)
Gray, Cascade or Pheasant colors available
Designed to be used indoor or outdoor
Saucer with water reservoir snaps onto the bottom of the planter
Made from a UV-protected resin material
Aldi Product Code: 704420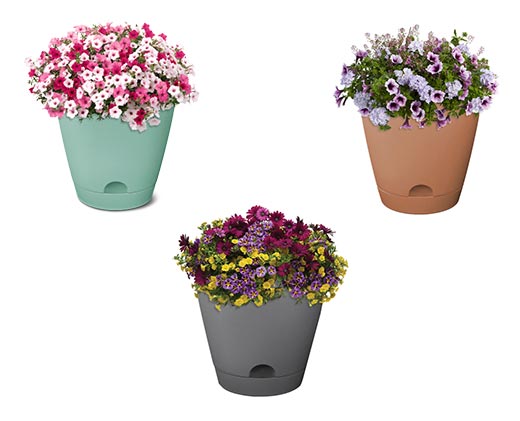 Belavi 18 Inch Resin Wicker Planter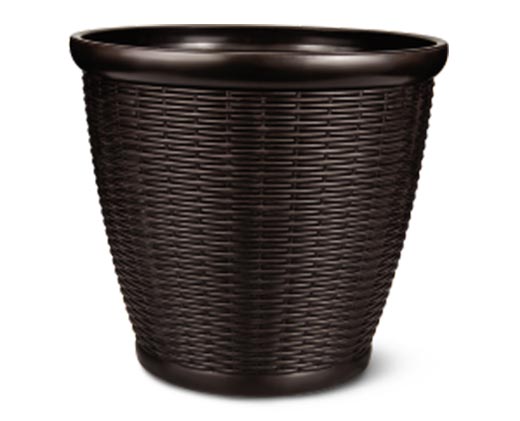 Price: $14.99 (2022, Prices may vary)
One color option (pictured)
Dimensions: 18 in diameter x 15.75 in height
Designed for indoor or outdoor use
Lightweight resin makes it easy to handle
Aldi Product Code: 58731
Belavi Stacking Planters
Price: $19.99 (2022, prices may vary)
Set of three planters that stack vertically
Available colors: Black or Terracotta
Dimensions: 18.75″ x 17.5″ x 23.75″
Each tier has three sections for plants
No tools required for assembly
Ideal for growing flower, herbs, lettuce, strawberry or other shallow rooted plants
Perfect for small space growing on decks, patios or porches
Aldi Product Code: 814144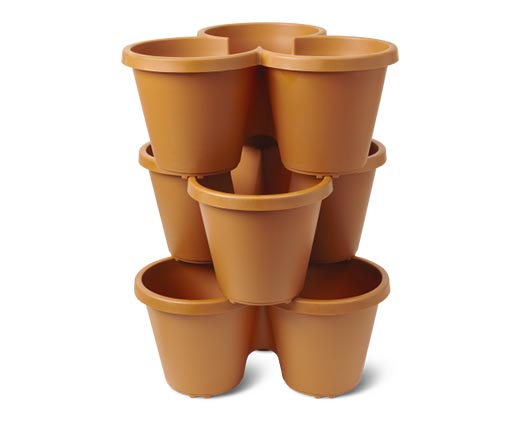 Belavi 16 Inch Planter
Price: $12.99 (2022, prices may vary)
Available finishes: Cascade Geometric (pictured at the top of the post), Tawny Orange Rimmed, Meteorite Wavy (pictured) or Blanc de Blanc Classic
Can be used indoors and outdoors
Drill drainage holes included
Aldi Product Code: 41348
Belavi Whiskey Barrel Planter
Price: $12.99 (2022, prices may vary)
Colors: Brown or Gray
Lightweight, durable plastic materials with faux wood finish
Dimensions 13.31 inch height x 22.13 inch diameter
Aldi Product Code: 49780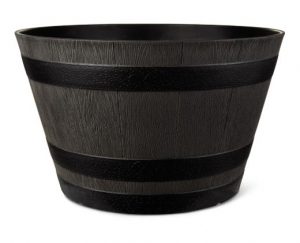 Reviews of Belavi Planters from Aldi
Please include which planter you are reviewing in your title.
0.0 out of 5 stars (based on 0 reviews)
There are no reviews yet. Be the first one to write one.