Aldi Leaf Blower
This Aldi Find will help you keep your yard looking good all season. The Ferrex Cordless Blower will be available the week of June 1st, 2022 along with the Ferrex String Trimmer. Aldi has gone all out with garden and outdoor items in the recent Aldi Finds ads so it is no surprise that they are bringing a few power tools to the party. The same week's Finds will include a few different options for planters along with some other garden items.
The Ferrex Leaf Blower is probably going to be ideal for someone who it looking for a lightweight, easy to use blower for a small space. The 20V design with 1.5Ah battery is not going to be ideal for blowing tons of leaves in a big yard. But it would be great for keeping you deck clear, cleaning out the garage, and blowing stuff off other hard surfaces. The small battery means you won't have tons of run time and power so this won't be meant for fall clean up in a yard full of 50 ft maples trees, but it will be much lighter than models with large batteries.
Ferrex 20V Leaf Blower Details
Price: $49.99
Air speed: 120 mph
Lightweight, compact design for easy one-handed use 
Easily clears leaves and other debris from hard surfaces like driveways, decks and garages
1.5 Ah Lithium-Ion battery with battery light indicator (20V) included
Rubber overmold grip for comfortable use
Three-year warranty
Aldi Product Code: 814261
Is the Ferrex Leaf Blower a Good Deal?
If you are looking for a lightweight cordless leaf blower should you pick up the Ferrex from Aldi? The Ferrex looks to be a decent price. I found that "name brand" 20V leaf blowers ranged in price from $70-$100 with battery included. I also found a non-name brand option that is on sale for just $44.99 at the time of this writing. The Zivnia 20V Leaf Blower is from a brand I hadn't heard of before but it does have decent reviews. If you are considering buying both the Ferrex Cordless Trimmer and the leaf blower then this bundle from WORX is a pretty good deal for just $15 more than Aldi's yard tools.
Overall Aldi's cordless leaf blower seems like a decent price but not something I would rush out to get. These seasonal items do tend to get discounted quickly to make room for new stuff so if you don't HAVE to have it you could try to catch it on clearance.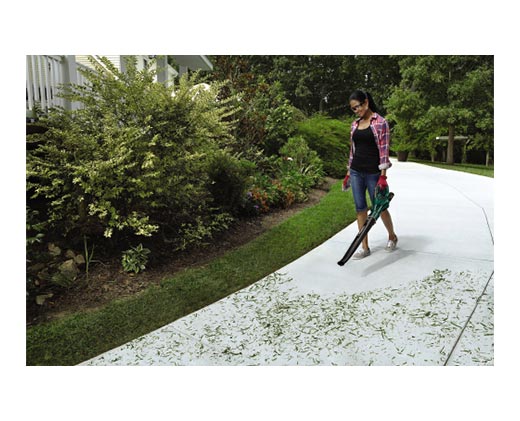 Reviews of Ferrex Cordless Blower
5 out of 5 stars (based on 1 review)
Love this
I had an Aldi corded blower but never used it because the plug needed an extension cord. This has been wonderful for my front porch especially after running the mower or weed eater.