Serra Ladies Shoes
You will typically see the Serra brand on shoes, clothing, bags, and other accessories in the Aldi Finds aisle. These items are only around for a limited time so you have to act fast if you find something you like.
Recently Aldi brought out two women's shoes in the same week. During the week of 9/6/2023 you will be able to pick from the Serra Ladies Side Cut Booties or Serra Ladies Mules.
Serra Ladies' Side Cut Boots
Price: $12.99 (2023, prices may vary)
Available: 9/6/2023
Size options: 7–10
Colors: Leopard, Dark Green, or Dusty Gray
Ankle-style booties
Asymmetrical or side cut detail
Functional zipper for easy on/off
Durable outsole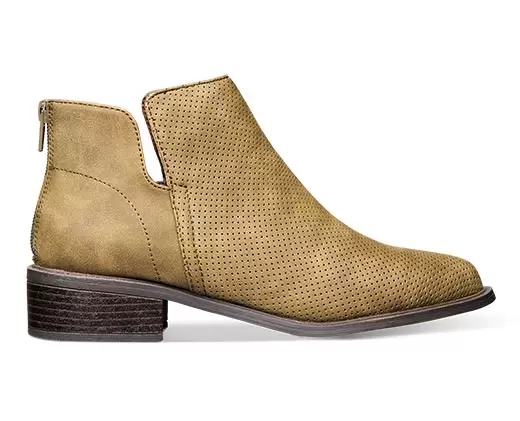 Serra Ladies' Mules
Price: $9.99 (2023, prices may vary)
Available: 9/6/2023
Size options: 6–10
Colors: Leopard, Black or Cream
Easy slip-one style
Elevating chain details
Slight heel for comfort
Perfect for day to night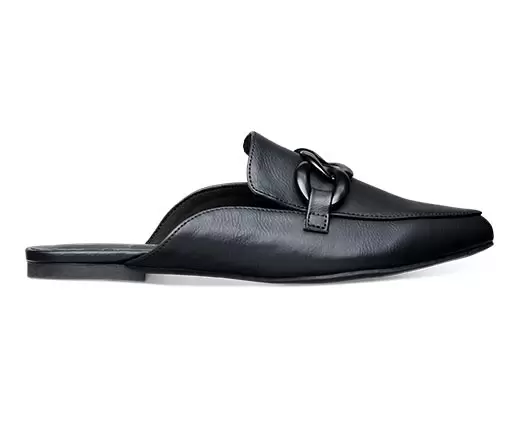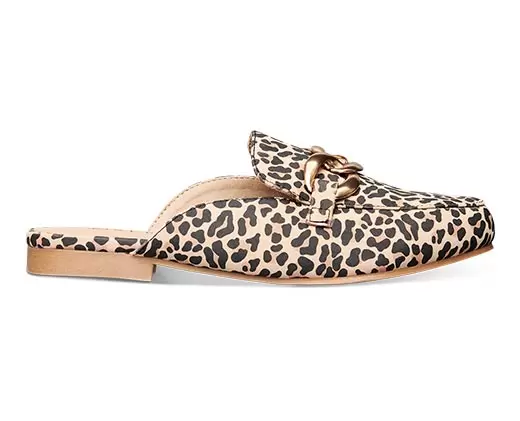 Crane Shoes
Aldi frequently carries shoes under the Crane brand along with some of their fitness and outdoor items. Like most items Aldi sells these are exclusively sold at Aldi and usually don't stick around long.
Crane Casual Sneakers
Price: $12.99 (2023, prices may vary)
Available: 8/23/2023
Ladies' Sizes 6-9
Men's Sizes 9-11
Contrasting stitch and heel detail for a fun and casual look
Lace-up closure
Memory foam insole for all day wear
Men's Color: Black and White
Ladies' Colors: Blue and White or Rose and White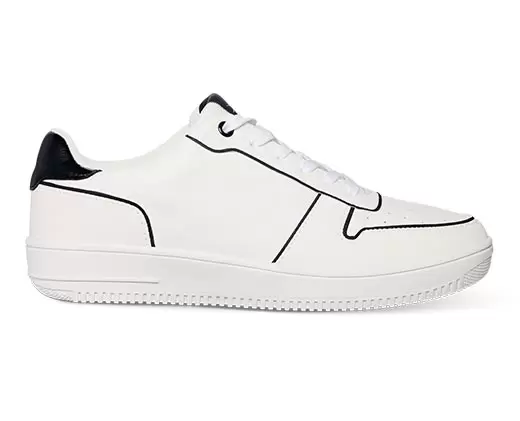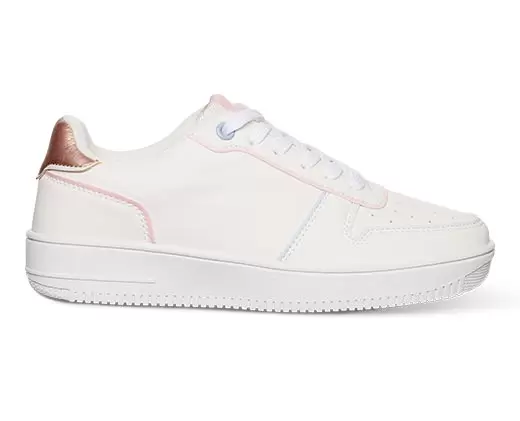 Are The Casual Sneakers A Good Deal?
Sale
Bestseller No. 1
Bestseller No. 2
Bestseller No. 3
Crane Walking Shoes
Hey, deal-seekers! Get this – Aldi's dropping the Crane Walking Shoes on May 31, 2023. And for just $12.99, it's a steal!
Ladies' sizes 7-10 and Men's 9-11 are up for grabs. Color-wise, pick from Gray or Black/Leopard outsole for the Women's shoes while the Men's version only comes in Gray.
The best part? They're designed to be ultra-comfy with a soft, breathable upper and a cushy memory foam insole. Plus, they're slip-ons with pull tabs. So you can skip the lace-tying and be out the door in a flash!
So, mark your calendars, folks. Aldi's got wallet-friendly, comfy, and stylish walking shoes. Hurry, they'll be gone before you know it!
Price: only $12.99 (Limited time Aldi Find)
Available starting May 31, 2023.
Sizes available: Ladies' 7-10 and Men's 9-11.
Ladies' Color options: Gray or Black/Leopard outsole
Men's Color Options: Gray
Designed with soft, breathable upper for comfort.
Features memory foam insole for ultimate foot comfort.
Easy slip-on style, perfect for an on-the-go lifestyle.
Convenient pull tabs on the heel and upper for quick and easy wear.
Sale
Bestseller No. 1
Skechers Performance Men's Go Walk Max-54601 Sneaker,black,11 M US
Get the maximum comfort and cushioning for athletic walking with the Skechers GOwalk Max. Mesh fabric upper with cushioned, supportive sole design. Designed with Skechers Performance technology and…
UPPER: Super lightweight mesh fabric upper for ideal fit. Solid weave mesh fabric toe and heel panels for stability. Synthetic overlay at laces for added durability. Extra padded heel for walking…
MIDSOLE/CUSHION: 5GEN sole – proprietary lightweight injection-molded compound with memory retention helps absorb impact. Skechers GOwalk Max midsole and outsole for high level cushioning and support.
Sale
Bestseller No. 2
Sale
Bestseller No. 3
Athletic Shoes
Here's another Aldi Find Item I wouldn't expect to find at a small grocery store: Crane Athletic Shoes. That's right you can pick up a (decent looking) pair of shoes at Aldi for under $15 (only $12 for the women's shoes)!
They will be available the week of March 29th for $14.99 (men's) and $11.99 (ladies). It is tough to expect much out of a pair of shoes this cheap but they could be worth checking out in person to see how quality and fit feels.
At this price they may be a decent casual shoe or backup/beater pair of shoes. Maybe for mowing the lawn or gardening as well.
Aldi also just sold some Aldi themed slides/sandals recently with all of their Aldi swag so this isn't the first shoe they have sold.
Crane Men's Athletic Shoes
Price: $14.99 (2023, prices may vary)
Available: 3/29/2023
Colors: Black, Charcoal Grey
Sizes: 9-12 US
Crane Women's Athletic Shoes
Price: $11.99 (2023, prices may vary)
Available: 3/29/23
Colors: Navy/Pink or Cream
Sizes: 6-10 (cream), 7-10 (navy)
Are Aldi's Crane Athletic Shoes A Good Deal?
At just $11.99 for the Ladies Athletic Shoe and $14.99 for the Men's these shoes are tough to beat on price. I have no idea what type of quality you are getting for that price so you will want to check them out in person to get an idea.
I think it is a really good idea to wear good quality shoes if you are wearing them for any serious period of time. At this price I think they could be interesting to try out but I probably wouldn't put a lot of miles on them running right away.
Even if they are not the greatest quality the could make for a nice cheap pair of sneakers to use for specific short periods of time like letting the dog out, getting the mail, in the garage, etc.
Sale
Bestseller No. 1
Sale
Bestseller No. 2
ASICS Women's GT-2000 10 Running Shoes, 9, Lake Drive/White
Engineered knit upper: Offers a supportive and comfortable foothold.
Rearfoot and Forefoot GEL Technology Cushioning System: Attenuates shock during impact and toe-off phases, and allows movement in multiple planes as the foot transitions through the gait cycle.
The sockliner's sustainable dyeing process helps reduce overall water usage by approx. 33% and carbo: Attenuates shock during impact and toe-off phases, and allows movement in multiple planes as the…
Sale
Bestseller No. 3
Crane Shoes Reviews
5.0 out of 5 stars (based on 1 review)
Amazing buy
Very good for its price.. A worthy buy thanks aldi
Last update on 2023-12-01 / Affiliate links / Images from Amazon Product Advertising API