Deutsche Kuche Pork and Chicken Schnitzel
This popular Aldi Item comes around a few times a year so if it is one of your favorites be sure to stock up! Aldi offers both pork and chicken Schnitzel in the freezer section, but not always at the same time. They are usually available during German Week at Aldi or randomly during the year as an Aldi Find.
For German Week in Spring 2022 the Pork Schnitzel should be available in most stores on 5/4/2022 for $8.99. The Chicken Schnitzel was actually available as an Aldi find a few weeks ago so it most likely won't be around for German week.
Schnitzel is a meat dish made from a thin piece of meat that has been breaded and fried (most often). The cut of meat is usually pounded thin or tenderized so it can be made from cuts that would otherwise be tough. Schnitzel is popular in many countries in central Europe but in the US it is probably best known as being a German dish. Many countries has similar dishes like chicken fried steak in the US, tonkatsu in Japan and many others. Aldi's Schnitzel is imported from Germany.
Aldi Chicken Schnitzel Nutrition, Ingredients, and Instructions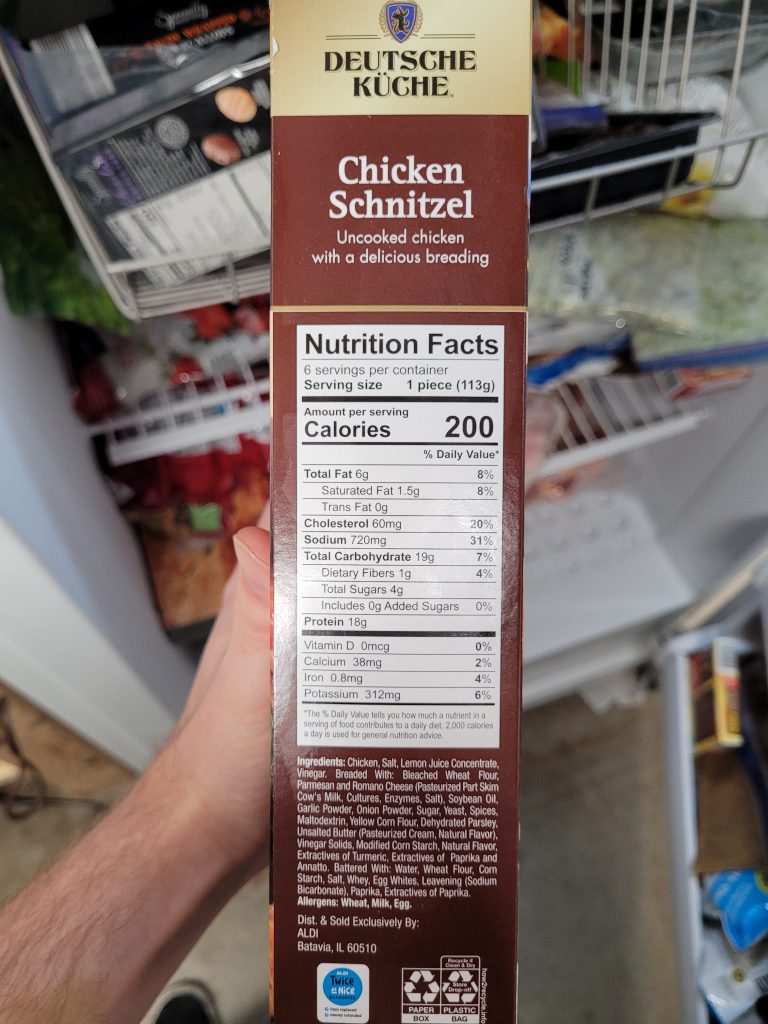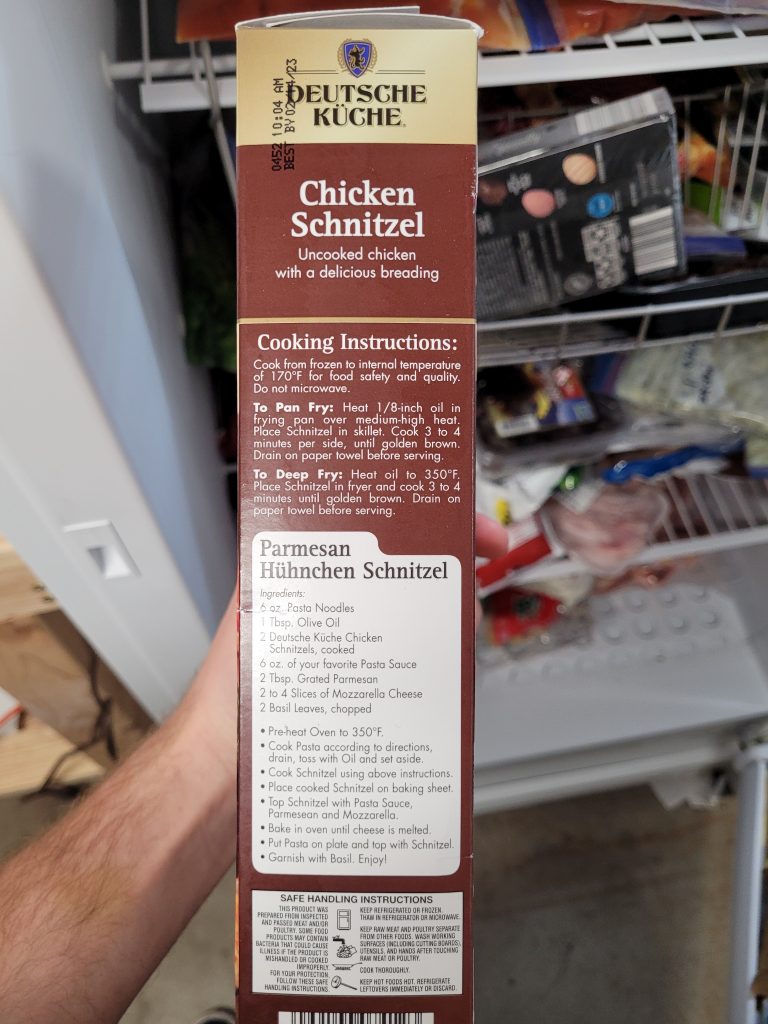 Reviews of Deutsche Küche Schnitzel
Please indicate if you are reviewing the chicken, pork, or both!
5 out of 5 stars (based on 1 review)
The best and simple to cook. Not Germany, but close.
Put fresh squeeze lemon on it. Perfect.