Crofton Cookware: Your Guide to Aldi's Affordable & Stylish Kitchen Essentials
Hey there, fellow home cooks and Aldi enthusiasts! Aldi has been making waves in the supermarket world with their affordable yet high-quality products. One such treasure is the Crofton cookware line, which has won the hearts of both casual cooks and professional chefs. We're going to take a deep dive into the world of Crofton cookware, exploring their top offerings and why they deserve a look next time you need some new cookware.
Crofton is one of Aldi's own "house brands" or "store brands" for a lot of the their kitchen products like pots, pans, utensils, knives, glassware, mugs, water bottles and more. That means you will generally only find Crofton branded products at Aldi.
First up is the aptly named Crofton Awesome Pan, a trusty non-stick frying pan that's perfect for everyday use. Its multi-layer construction ensures even heat distribution, and the non-stick coating makes cooking and cleaning a breeze.
The Awesome Pan is ideal for whipping up scrambled eggs, sautéing veggies, or even frying up a crispy, golden piece of chicken.
For those of you who love a classic, the Crofton Cast Iron line is a must-try. These heavy-duty, enameled or pre-seasoned cast iron skillets and Dutch ovens are designed for even heat distribution and long-lasting durability. They also have a nice line of light weight cast iron pans.
They're perfect for searing steaks, baking cornbread, or simmering a hearty stew. Plus, they get better with each use, ensuring a lifetime of great cooking experiences.
Sale
Lodge 10.25 Inch Cast Iron Pre-Seasoned Skillet – Signature Teardrop Handle – Use in the Oven, on…
One Lodge Pre-Seasoned 10.25 Inch Cast Iron Skillet
Use to sear, sauté, bake, broil, braise, fry, or grill
Use in the oven, on the stove, on the grill, or over a campfire
Spring has sprung in the kitchen with Crofton's Spring Style Pans! These colorful and stylish non-stick pans bring a touch of fun to your culinary adventures.
The durable non-stick coating makes for easy food release, while the ergonomic handles ensure a comfortable grip. Ideal for pancakes, omelets, or grilled cheese sandwiches, these pans are sure to brighten up your kitchen.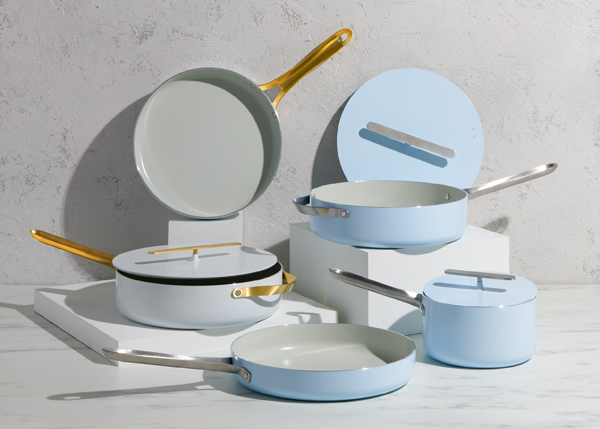 For those who prefer a more eco-friendly option, Crofton's Ceramic Pans are just the ticket.
These pans feature a ceramic non-stick coating that is free of PTFE and PFOA, making them a healthier choice for your family.
In addition, the aluminum body ensures even heat distribution, allowing for perfectly cooked meals every time.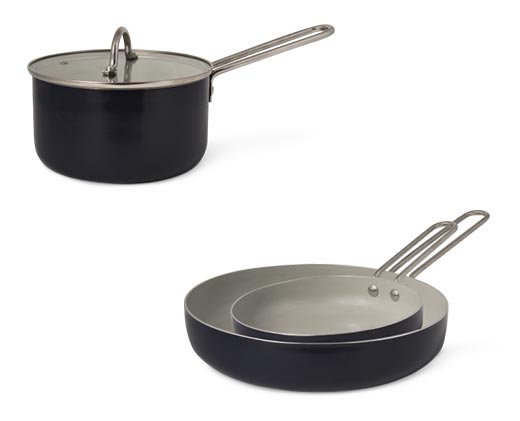 Who says style and function can't coexist? The Crofton Faux Granite Pans boast a stunning granite-like appearance, elevating the aesthetic of your kitchen.
But they're not just pretty to look at – these pans are also built for performance, with an ultra-durable non-stick coating and even heat distribution.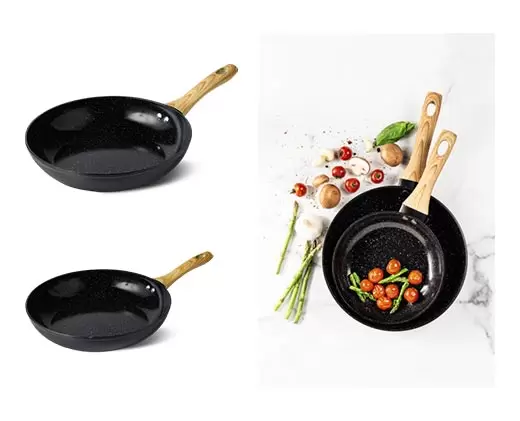 Stir up some excitement with the Crofton Non-Stick Wok! This large, non-stick wok is perfect for creating delicious stir-fries, curries, and more.
The high sides and wide base allow for easy tossing and stirring, while the non-stick surface ensures quick and easy cleanup.
I personally prefer a carbon steel wok without a non-stick coating because it should last longer and get better over time. Hopefully Aldi offers one in the future!
Sale
YOSUKATA Carbon Steel Wok Pan – 13,5 " Woks and Stir Fry Pans – Chinese Wok with Flat Bottom Pow…
GENUINE TASTE: Discover the rich, authentic flavors of Chinese and other Asian cuisines in your own home. The Yosukata 13,5 inch wok with flat bottom is specially designed to lock the juice and flavor…
PRE-SEASONED: Our carbon steel wok is pre-seasoned at high temperatures over 600F using special technics unlike unseasoned woks and stir fry pans. Still require full seasoning with oil like any…
A kitchen staple, the Crofton Porcelain Enamel Stock Pot is a must-have for making soups, stocks, and other large-batch dishes. The heavy-duty enamel coating is both stylish and functional, providing excellent heat distribution and easy cleaning.
I own one of these myself and it has performed very well so far! It is a great size for making soups and broths or for cooking in large batches!
Last but not least, we have the Crofton Mini Ceramic Baking Dish. These elegant and fun dishes are perfect for baking, roasting, and serving your favorite dishes.
The durable ceramic material ensures even heat distribution, and the beautiful design makes for a stunning presentation at the table.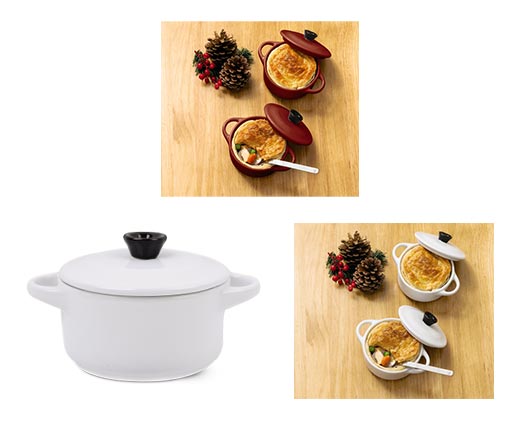 Crofton Cookware Reviews
Click a product above to leave a review for that product, if the product isn't listed you can leave a review down below.
This is the combined score for all Crofton Cookware that we have listed on the site currently, some have good reviews and some have bad reviews so be sure to check out the specific product you are looking for by clicking on the link above.
3.5 out of 5 stars (based on 22 reviews)
Leave Your Own Review
If we don't have your Crofton Cookware in the list above then leave a review here and title it with the name of the cookware. If it is in the list above please click on that product and leave a review there so it will show up on both pages!
Last update on 2023-05-28 / Affiliate links / Images from Amazon Product Advertising API